Magaya and Quickbooks have been working together through exporting and importing files but THAT'S NO MORE!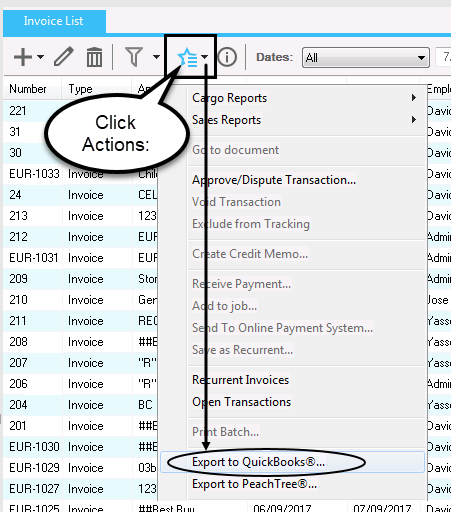 The Magaya Extension for QuickBooks Online
"This extension acts as a bridge to extract the information from your Magaya and send it to your QuickBooks Online account. This enables you to remain in your Magaya system while you send the transactions to your QuickBooks Online account."
What it does
This extension will seamlessly transfer your Magaya Invoices, Bills, Credit memos and Bill credits from your Magaya software to your Online Quickbooks.
Advantages
Saves time by transmitting the transactions automatically.
QuickBooks offers many additional features Magaya doesn't such as payroll, taxes and fixed assets.

Even though Magaya has the capability of handling them, it is not automatic.
Disadvantages
Editing invoices in Magaya will not update them in QuickBooks.
Other transactions such as payments, checks and journal entries cannot be transmitted.
Our recommendations
If you are already paying for both software and don't plan to cut out expenses, link them and take advantage of this amazing feature.
On the other hand, if you need to reduce expenses Magaya is a great solution for everything your business needs. We can take care of everything you do in Quickbooks and still save thousands of dollars a year with our Innovative Backoffice solution.
Magaya Knowledgebase article
All the information provided in this post is taken from the Magaya Knowledgebase, check the full article on installing, connecting and using this Online Quickbooks extension here.
Help us improve
It's always exciting to get to know experienced people in the industry.
We're not trying to sell or offer anything, but we'd really appreciate an expert's input in order to create an offer that companies really want.
So would you be open to a quick conversation in the coming days in exchange for free advising?
If you are, please let us know what date and time work best for you next.
Follow us if you find this content useful.